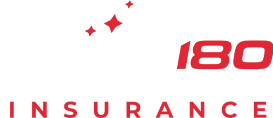 2023 mid-year CORPORATE report
letter from ceo, ken gregg
"The first half of the year, we achieved some major accomplishments that will serve as Orion180's foundation over the long term and represent our commitment to both our current markets and future expansion."
"Together, we'll seize opportunities and embark on an exciting journey!"
Dear valued team members and partners
Today, I'm thrilled to share exciting news and updates about Orion180's accomplishments and growth. Your dedication and partnership have been crucial to our success, and I want to express my heartfelt gratitude for your unwavering support.
ACHIEVEMENTS & MILESTONES
In the first half of this year, we achieved major milestones that laid the foundation for Orion180's longterm success and establish us as a premier insurance provider.
We successfully launched Orion180 Insurance Company (OIC), our E&S carrier, in Alabama, Georgia, Mississippi, and the Carolinas, opening new avenues for comprehensive insurance solutions for our clients and expanding our E&S footprint.
We received the certificate of authority for Orion180 Select Insurance Company (OSI), our Admitted Carrier, further solidifying our position in the industry and enabling us to offer a broader range of admitted insurance products to meet diverse client needs.
FINANCIAL STRENGTH & STABILITY
To support our growth, we secured a $42.5 million senior secured credit facility from Regions Bank, reinforcing our financial stability and providing resources for expansion. We strategically placed a $455 million reinsurance tower with 43 global partners, ensuring comprehensive coverage and peace of mind during catastrophic events.
I'm delighted to share that Orion180 has received A ratings from Demotech and BBB+ ratings from Kroll Bond Rating Agency, reaffirming our financial strength and stability.
Senior Secured CreditFacility
TEAM GROWTH & CUSTOMER CARE
To enhance service capabilities, we've added approximately 40 new team members, bringing us to about 120 full-time employees. These experts deliver exceptional service and innovative insurance solutions, with our team set to grow to over 150 members in early 2024.
We are actively pursuing expansions into Indiana, Ohio, Arizona, New Mexico, and Florida. These strategic initiatives aim to broaden our reach, allowing us to offer our products to a wider customer base.
INNOVATION & PRODUCT PORTFOLIO
Our product and technology teams are working on bringing new offerings to our platform. Through innovation, we aim to provide a wider selection of personal and commercial lines insurance offerings, diversifying our product portfolio.
As Orion180 continues to expect MORE from ourselves as a premier insurance provider, your input and ideas are invaluable. If you have suggestions, concerns, or collaboration opportunities, please reach out to your Territory Manager. Your feedback shapes our future endeavors and ensures our partnership thrives.
Thank you for your continued support and trust. Together, we'll seize opportunities and embark on an exciting journey!
2023 Mid Year Corporate Report