You have decided to replace your roof and now need to choose the best type of roofing material. Orion180 has prepared this post to help you make the best choice for your new roof.
Architectural Roof Shingle
Roof installers simulate the appearance of cedar shake or natural slate roofing materials without the flammability, weight, maintenance, or installation challenges. Architectural shingles are also less expensive than those types of roofing materials. These shingles typically have the most depth and color compared to other types.
Asphalt Roof Shingles
Asphalt shingles are one of the most common roofing materials among homeowners because they offer many benefits. These include:
Inexpensive
Easy to install
Lightweight
Fire-resistant
The downside to asphalt shingles is they have a shorter lifespan of 15 to 30 years compared to the average of 50 years for most other types of roofing material. They can also be vulnerable to damage from heat, storms, and strong winds in addition to being less environmentally friendly. People tend to make more claims to homeowners insurance companies when they have asphalt shingles for this reason.
Metal Home Roof Option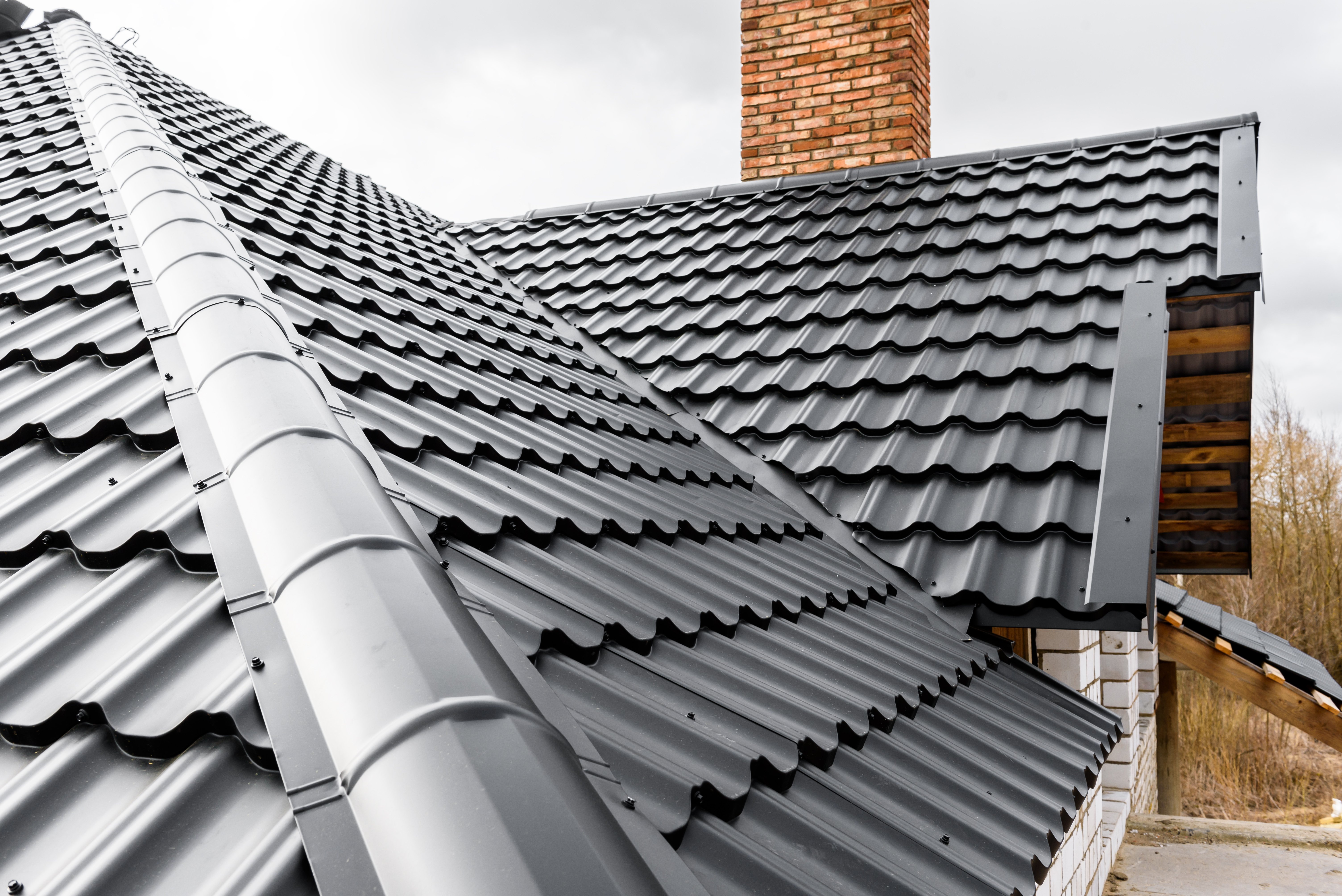 Metal roofing material can contain aluminum, cooper, or steel and is available in a wide range of colors. One reason homeowners like metal roofing material is that it gives them more choices and greater control of how their roof appears. These types of roofs are typically more expensive but can last up to 60 years.
Because metal roofing material is highly fire-resistant, the best homeowners' insurance policies offer a lower premium. Another thing to keep in mind is that fewer contractors have the necessary skills to install a metal roof. This could result in a longer search for a contractor and paying a higher labor charge.
Cedar Shake Wood
This roofing material is one of the most environmentally friendly since manufacturers use harvesting techniques that cause as little disruption to the environment as possible. Manufacturers also add a fire-resistant chemical to cedar shake wood to reduce its burning risk. Cedar shake is a durable roofing material that resists severe weather and provides strong insulation for the home. Homeowners who choose cedar shake roofing tend to place more emphasis on aesthetics.
Clay or Concrete Flat Tile Roofing
To create clay roofing material, manufacturers transform earthen clays into interlocking shapes or rolls and put them in fire to harden. The next step is to glaze the clay to create roofing tiles. This roofing material is popular in extremely hot climates or among homeowners whose property faces continuous salt air exposure. Although clay roofing tiles are more expensive, they can last up to 100 years.
Concrete tile is a variation of clay tile that offers similar advantages and installation techniques. Manufacturers use sand-mixed concrete with various hues to provide color options for homeowners who purchase the roofing tiles. The finished product may resemble wood shake or rolled clay tiles. The heaviness of concrete roofing material makes it a good choice for windy climates.
Slate Tile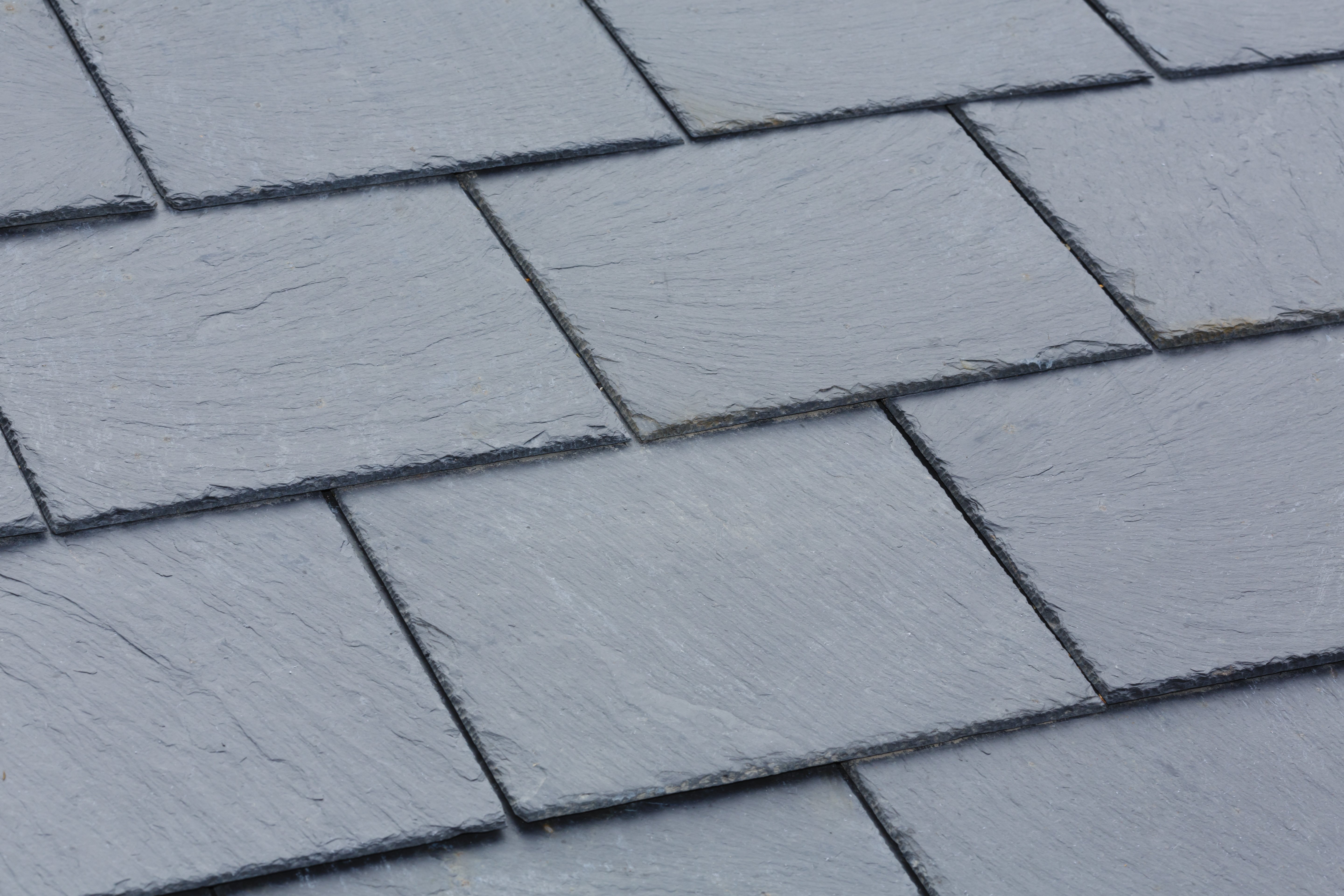 Slate roofing material contains thin and authentic sheets of real stone, making it one of the most attractive options to cover the roof of a home. The material is exceptionally durable and can last for hundreds of years. The cost of slate tile per square foot can be several times that of other types of roofing material, but those who purchase it consider the durability to be worth the cost. However, finding installers with the skills and experience to install slate tile may be a challenge.
Tile Roof
These types of roofs are especially common in California, Florida, and the southwestern United States. Tile roofing material is highly customizable and comes in a wide range of sizes, styles, and colors. Typical benefits you can expect to receive from a tile roof include:
Lasts up to 100 years
Fire-resistant
Resistant to rotting and insect damage
Improved energy efficiency and lower heating and cooling bills
Some disadvantages to consider with tile roofing material is that it is extremely heavy and will not work well with all types of home structures. Tile roofs also tend to be more costly to install.
Need Home Insurance Quotes? Contact Orion180 Today
Your roof is an investment, and you need to protect it. Orion180 offers homeowners' insurance policies to fit any budget and preferences. Please complete this short form to receive a free quote within minutes.