Hurricane season starts at the beginning of June and can run through the end of November. This is the time of year that comes back with a vengeance. As the named storms stack up into potential hurricanes, it's vital that your family is prepared in case a weather disaster occurs.
Other than having the best homeowners insurance, from Orion180, what other plans do you need to make it through the storm season as best as you can? Here are some tips on preparing for a hurricane that will not only get your home ready, but will make things easier for your family, as well, to cope with a major storm barreling your way.
Take Inventory of All Personal Belongings
Whether pictures or video, make sure you open all cupboards and closets to film contents to create a complete home inventory list. After a large or total loss it is impossible to remember all that you had and if a claim is needed, having pictures or a video should help speed up the process.
Create a Preparedness Plan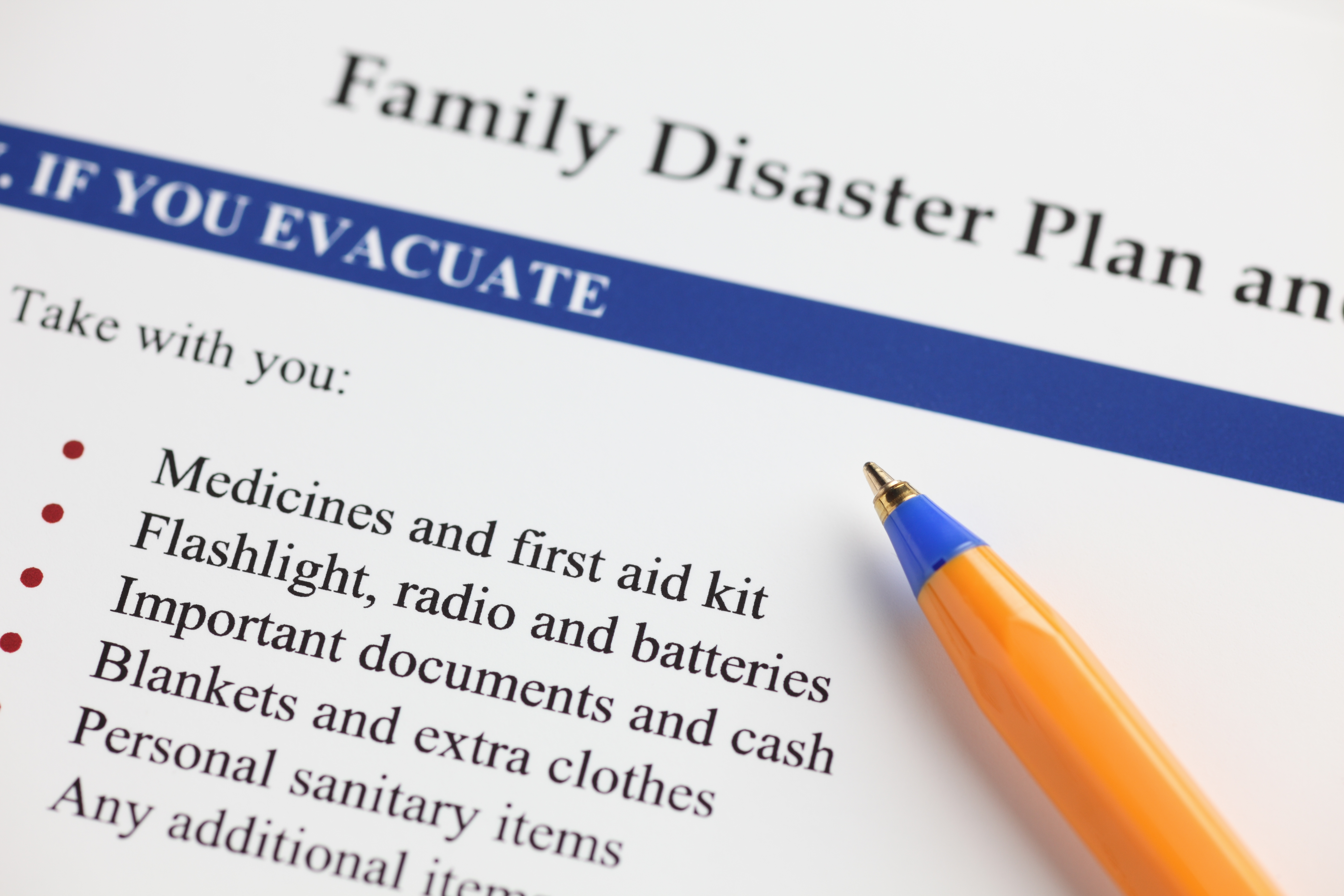 A hurricane preparedness plan is often called a "family disaster plan." Having this type of plan in place will keep you calm and prepared during an emergency situation. It includes things like having all your emergency phone numbers in one place, the routes mapped out to the nearest shelters, and the CDC recommends that you also print out all your vital home insurance providers information before a hurricane hits.
If you have a pet this includes identifying pet-friendly shelters, or out-of-town friends or family, that will be able to house your pet during an evacuation.
Secure Emergency Supplies
Before, during, and after a hurricane, you need certain supplies to keep your family fed and hydrated. During a hurricane, and after for quite some time, the power and water may be shut off. You need an emergency supply of non-perishable food and water for each family member that will last for at least three days.
The National Hurricane Survival Initiative has a specific food and water checklist that can help you figure out exactly what to buy. For example, in water, you need at least a gallon per person for each day. Other emergency supplies include medicines, a first aid kit, and flashlights with extra batteries. Even though you may not be thinking about entertainment, you could store a deck of cards or other non-electronic games for your family to play, art supplies for kids, and a radio that runs on batteries for important updates or music to listen to.
Get the Outside of Your House Ready
Make sure the outside of your house is ready, as much as possible, for a direct hurricane hit. That includes having hurricane-proof windows and shutters installed. Those will help to protect your house from the high winds and debris that the hurricane produces. In getting ready for the storm, make sure that all windows and doors are sealed to prevent water from getting in during heavy rains that could cause flood damage. If damage does occur, have a couple of tarps on hand so that once the storm passes you can cover the damaged areas to prevent any further damage.
Install a Surge Protector
During a hurricane, power surges can happen very quickly. This can damage electronics or appliances you have and fry the wiring. They aren't made to handle such intense power-flow fluctuations. That's why you need to install a surge protector in your home's electrical panel. This will save you money in the long run when you don't have to replace those damaged items.
Buy a Backup Generator
Having a backup generator is a great idea if you live in a hurricane-prone area. It can keep things like your refrigerator and freezer running. Or if you have someone elderly living in your home that needs the assistance of an electric wheelchair or medical appliances, it will be able to keep those things charged when the power is out for an extended period of time.
Know Your Evacuation Route
Even if you have all the emergency supplies you need on hand, the hurricane may get to the level that it becomes mandatory to evacuate. Knowing exactly where you'll go, and the route to take, will set your mind at ease. If local or state officials call for an evacuation, it's important to follow their advice. The local news will tell you how the oncoming storm path looks, mandatory evacuation orders, and where the shelters are in your area.
Contact Orion180 for the Best in Homeowners Hurricane Insurance
For the very best in homeowners insurance, if you live in the southeastern states that we cover, contact Orion180 today. Our stress-free approach to home insurance quotes will have you on the road to coverage made simple.