Top 5 Causes of Property Insurance Rescissions and How to Reduce Them
At Orion180, we are dedicated to your continued success and to ensuring an exceptional experience for your customers. Policy rescissions can be challenging for everyone involved, and we are committed to helping reduce them for you and your clients.
Here are the top 5 causes of property insurance rescissions, along with practical strategies to reduce them for your clients.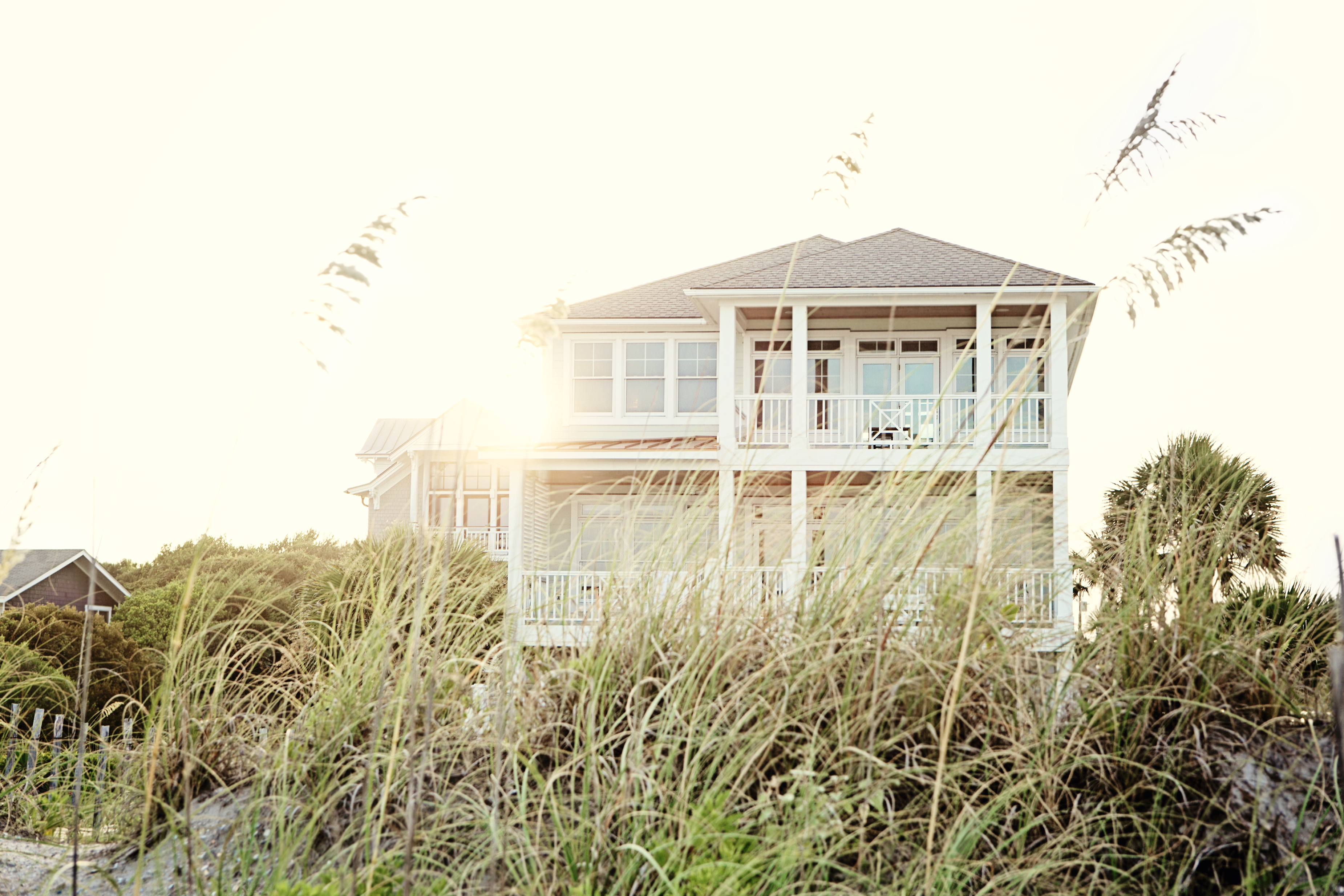 1. Non-Payments or Late Payments
Be proactive and avoid rescissions by checking  MY180 regularly to identify policies with payments not posted by mortgagees. To ensure timely payments, you can establish a system for you or your insureds to communicate with their mortgage companies for payment verification. Utilize our helpful "Payment Methods Update" flyer in the MY180 Document Library (under Reference Materials) or find the flyer here: Payment Methods Update.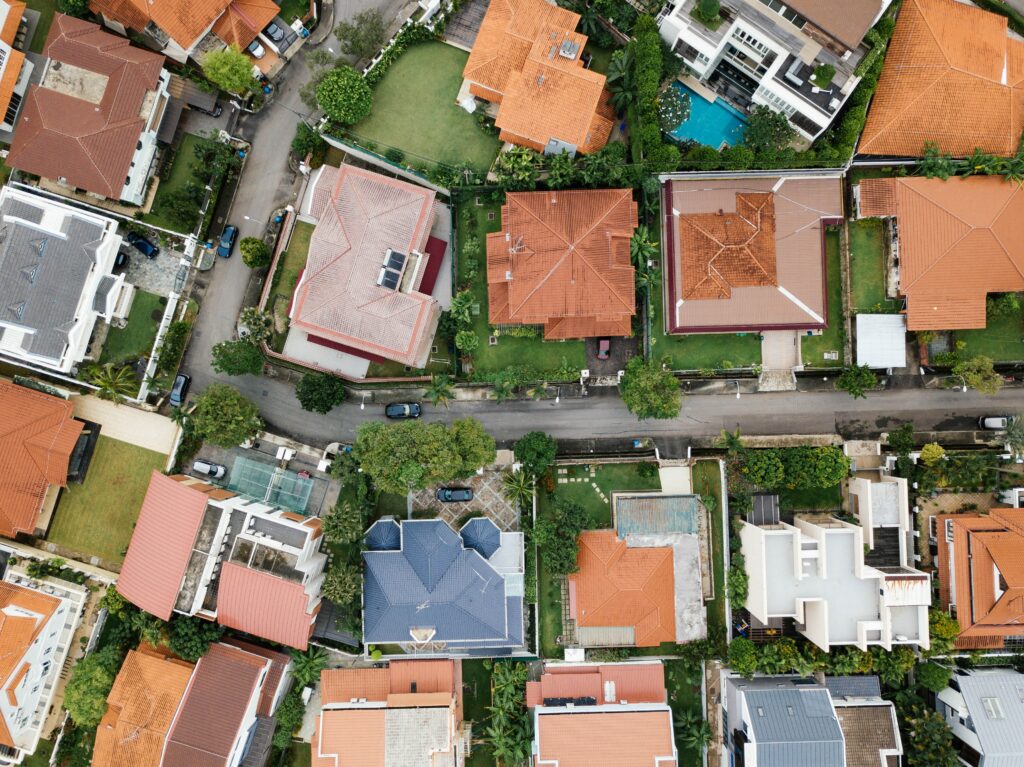 Our underwriting criteria requires roofs to possess a remaining useful life of 5 years or more. To ensure you are avoiding the risk of rescissions, and before binding any policies, please use the online Orion180 Write with Confidence Pre-Inspection Program to submit recent photos of your clients' roof.  The Orion180 Insurance Underwriting Team will review the submission to ensure your clients' eligibility. Please use the Orion180 Write with Confidence website portal to submit the necessary photos. We will provide a response within 48-72 hours.
3. Federal Pacific Electrical (FPE) Panel Boxes and Aluminum Wiring
Review our underwriting guidelines (pg. 7) to ensure that electrical, HVAC, and plumbing systems meet the required standards. Avoid binding a policy with unsafe electrical panels, such as fuse boxes, double-tapped wires, or Federal Pacific Electrical (FPE) panels.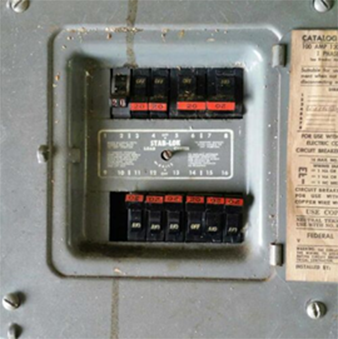 Federal Pacific Electrical (FPE) Panel Box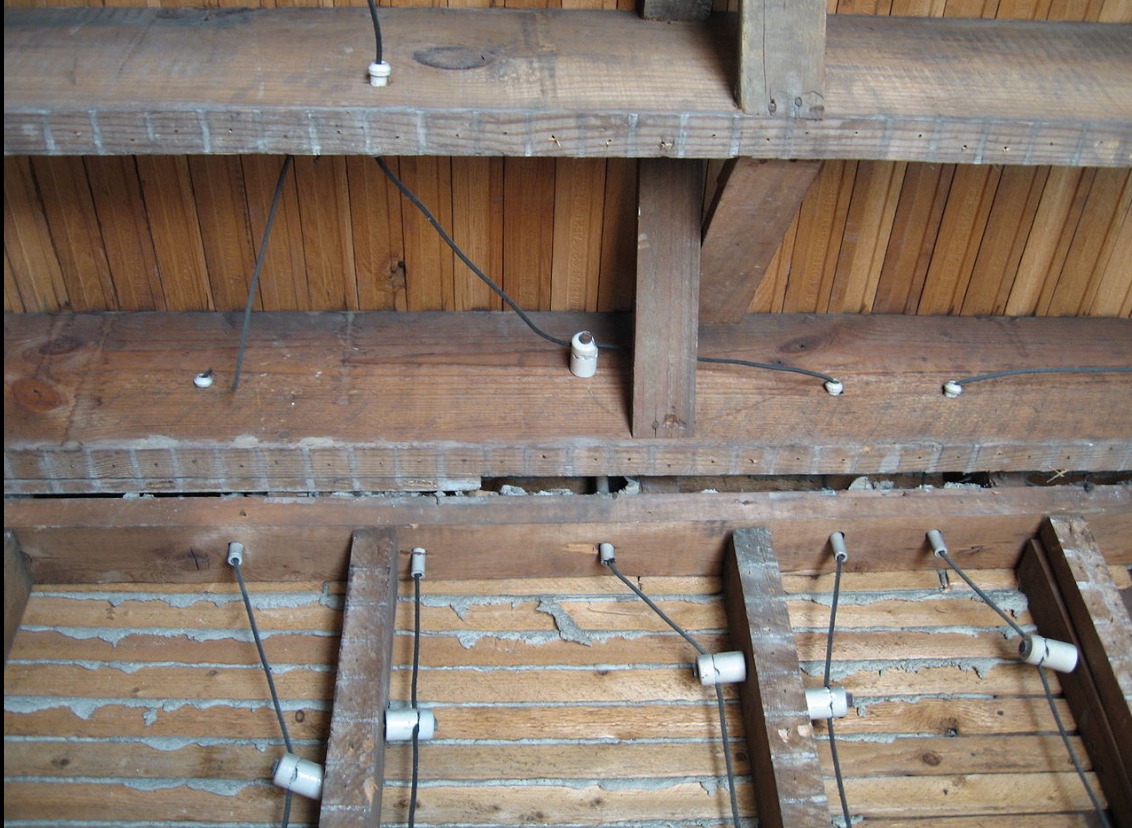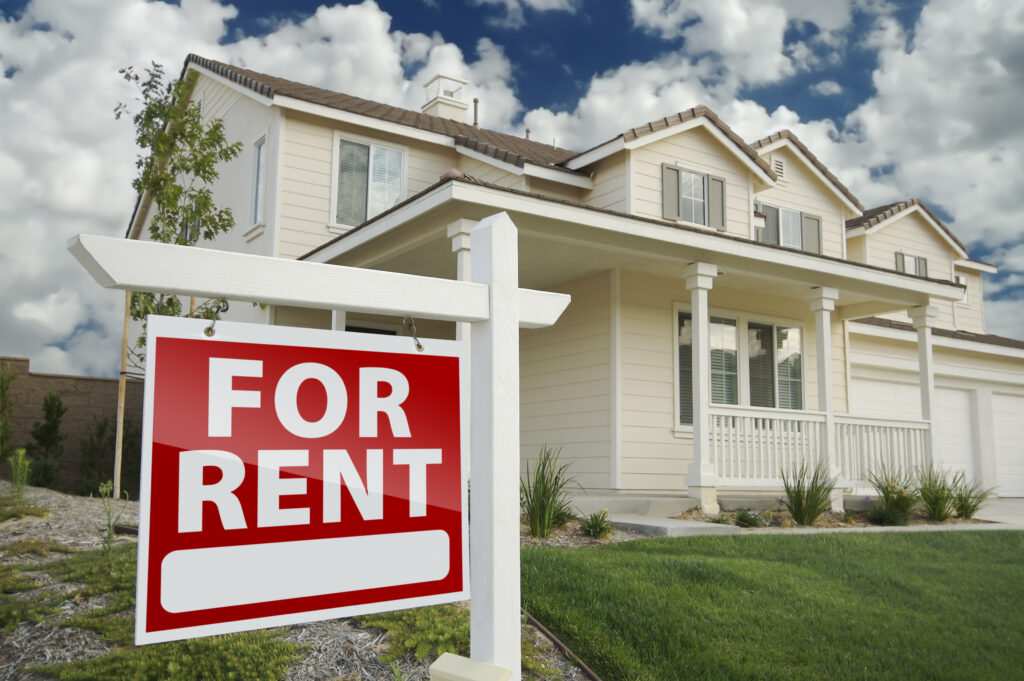 Please be aware that Orion180 Insurance currently allows ZERO rental exposure to either primary or secondary homes. Even a single weekend rental on VRBO or Airbnb can lead to issues with your insured and claim experience if discovered by our team.  Ensure that your clients understand this condition and avoid the risks associated with exposure to rentals.
5. Business and/or Extensive Foot Traffic at the Residence
1.) Any business operation on the premises open to the public or causing foot traffic, including but not limited to farming, daycare, or childcare.
2.) Farming or ranching operations.
The Solution: Orion180's "Write with Confidence" Pre-Inspection Program
Agents can protect themselves and their clients by becoming well informed about Orion180's underwriting guidelines simply by using our online, pre-inspection process called the "Write with Confidence Pre-Inspection Program", or WWC.  Visit the WWC portal to answer the qualifying questions and upload recent photos for review by Orion180's customer service team.  By using the WWC Pre-Inspection Program, you may be able to reduce the risk of rescissions in the future for you and your clients.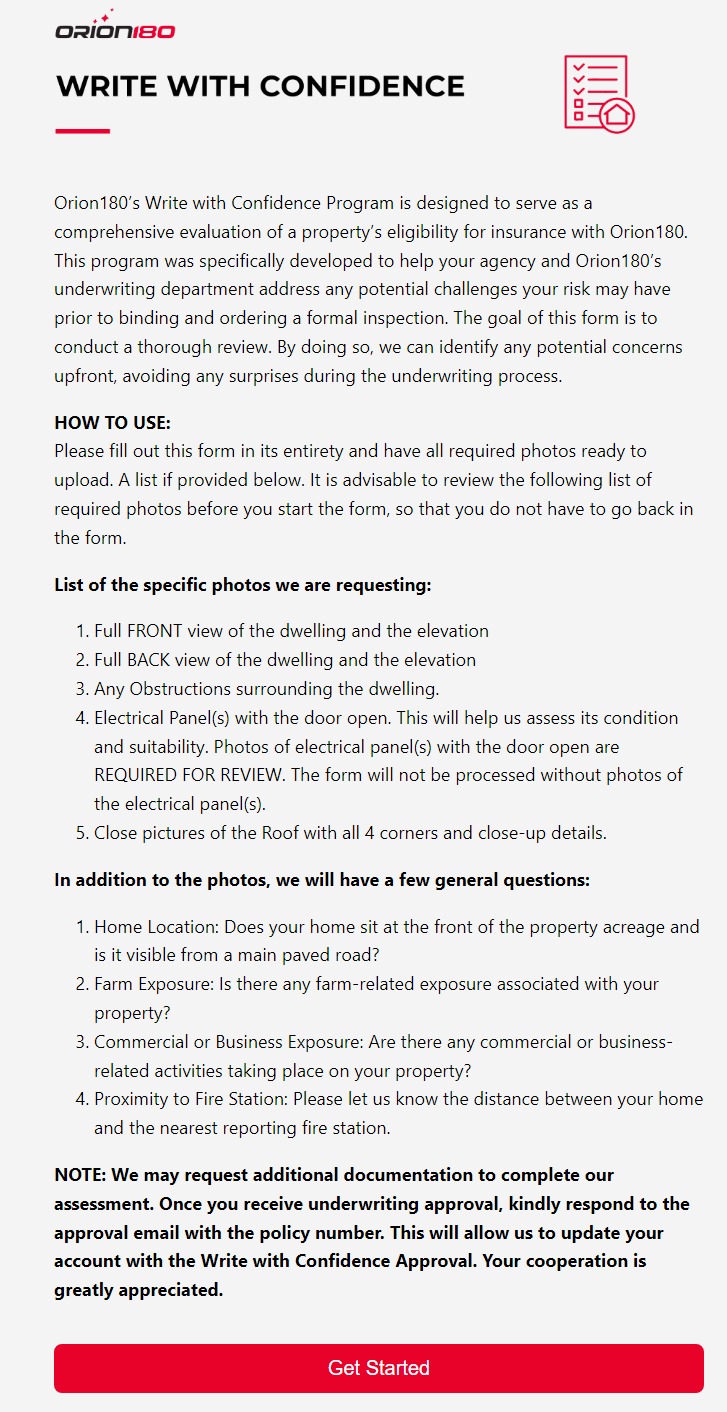 Together, we can provide our customers with a seamless insurance experience and avoid rescissions as much as possible. Thank you for being an esteemed partner with Orion180 Insurance. We look forward to continuing our journey towards excellence and delivering the best home insurance solutions to our valued agents and customers.